Begin to Understand How to Play Bingo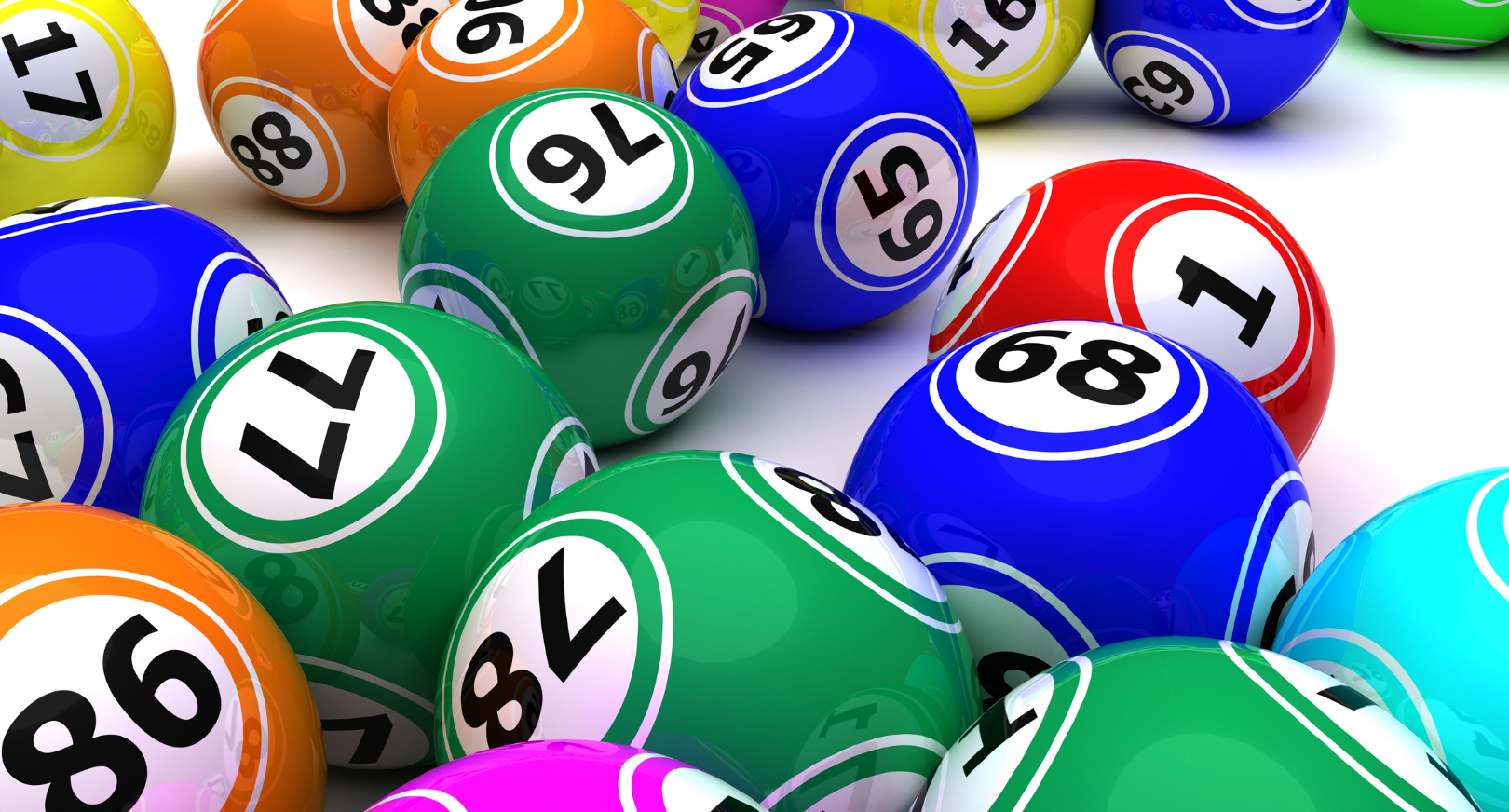 First, it is necessary to discuss the bingo card to understand how to play bingo. It usually has 25 numbers divided into a 5 x 5 table, with the word BINGO written in the upper field. Each letter of the bingo word corresponds to five numbers that are shown vertically. A blank area, or free space, is located in the centre of the card. When purchasing a bingo card, the value varies, and many players take advantage of the ability to acquire a large number of cards at once. Jackpot cards usually are more expensive.
Numbers are drawn with balls. They have the number on the one hand and are withdrawn one by one from a globe while playing. The person who is "singing" bingo should say the number and make the last numbers' results clear. 
When playing electronic bingo, all of the dynamic elements and the chip marking are automated. Since human intervention is not needed in this case, it is critical to seek reputable bookmakers. Traditional bingo games require the use of pens or bingo markers to mark the bingo card.
Both online casinos and bingo halls must clarify what types of bingo are available and the sums involved in financial transactions during the game, and the types of bingo cards that can be purchased. When playing, players must know the details, whether they are horizontal, vertical, diagonal, or full cards.
Bingo Rules
There are many variants of the game, but the 90-ball is the most common. As a result, we'll use this as a starting point to illustrate how to play bingo and, more importantly, how to play this mode. However, you should be aware that there are several complex laws as a result of the variations. As a result, we will present the most common modality for a general understanding of Bingo's dynamics.
A globe with numbered balls is usually used in bingo. They must be removed one by one, with the numbers being announced by whoever is drawing. The cards are numbered as each number is drawn.
The cards are made up of 24 numbers that are arranged in a 5 x 5 grid. The numbers are laid out in such a way that they are easy to locate when playing.
There is no time limit for the match. The draw will continue until someone plays Bingo.
Anyone playing bingo must complete a horizontal, vertical, diagonal line, or the entire bingo card to be considered bingo. This must be determined before a match begins.
Simple Systems And Strategies
Bingo is a game of chance in which the numbers are chosen at random, and the outcome is unpredictable. However, there are certain things you can do to boost your odds of winning. The buying of cards is one of the most important steps you will take to make this happen. 
The more cards you have, the more chances you have of playing and having the numbers drawn. The prices vary, although in most cases, the higher the price, the better the prize while playing.
According to financial analyst Joseph Granville, you can pick and play with good cards if you want to know how to win at bingo. If you're the one making the decision, search for cards with different second digits. 
How should I go about doing that? Choose another card right away if yours has variations like 14, 34, or 64. You would undoubtedly lose if you played according to this theory.
Another valuable tip for those interested in learning how to win at bingo is to seek out betting rooms with a small number of players. As a consequence, the lower the number of bettors, the better the outcome. Since so many bettors are aware of this, you can play when there is little action, such as early in the morning or late in the afternoon or midweek.
If you play online bingo, you must interact with other players in the chat rooms. Many people are unaware that there are specific special incentives available to those who use this resource. Even if you don't want to talk to other people, you can keep an eye on the posts made during online bingo games and use them to learn how to win at bingo.
Online Bingo
The simplicity and dynamics of the game are the major news that has brought online bingo to thousands of homes across the world. Even though he couldn't watch matches at bingo halls, the Brazilian turned around and learned how to win at bingo. 
Instead of the standard globe with balls, online bingo uses random numbers. Marking is typically done automatically, so there is no need to do it. Some programs, on the other hand, require the user to bookmark his files.
Since many people value interactivity, some online bingo games have chat features. However, since not all bettors want to speak, groups can be silenced, or users can be blocked. As a result, we see a significant benefit of playing online bingo.
Mobile Bingo
Bingo is synonymous with limitless fun for those who just want to learn how to win at bingo and enjoy an online draw. It's always a good reason to have mobile bingo so you can play wherever and whenever you want. Those who do not want to waste time playing can place bets 24 hours a day, seven days a week.
Learning how to play bingo and taking on the tasks that come with it can be fun to pass the time. We may render the draw using mobile devices, such as smartphones or tablets. Furthermore, since access to the pages is not always possible, simply log in whenever you have a free moment and learn how to play bingo. There is also a no-cost option.
75-Ball Bingo
One of the most well-known types of bingo is 75-ball bingo. Its popularity peaked in the mid-1940s, and bingo in its original form is still played today. The playing cards are divided into 5 x 5 grids, with the word Bingo above them. Column B contains random numbers ranging from 1 to 15; column I contains five numbers ranging from 16 to 30; 
Column N contains numbers ranging from 31 to 45, column G contains numbers ranging from 46 to 59, and hill O contains numbers ranging from 60 to 75. However, there is a space in the middle of the card, in the center of the letter N column. When playing, punters fill in this space to complete the pattern.
90-Ball Bingo
This is a well-known variant of traditional bingo. Together with 75-ball bingo, it shares first place in the sport. There isn't much of a difference between this and the 75-ball bingo mentioned earlier. In each row of this 3 x 9 table, there are five numbers and four empty spaces. 
Thus, the first column may have numbers ranging from 1 to 9, the second from 10 to 19, the third from 20 to 29, the fourth from 30 to 39, the fifth from 40 to 49, the sixth from 50 to 59, the seventh from 60 to 69, the eighth from 70 to 79, and the ninth from 80 to 90.
Bingo is a good game since it has various shapes or patterns that must be filled out. It is possible to create one line, two lines, or the entire map in this manner. So, understand how the game will play out and what standards must be met, For example, to win, and have fun with it.
Additional Bingo Game Options
30-ball bingo
Even though most bets are still conventional games, 30-ball bingo has a spot. It has elements that set it apart from other bingo games and being a dynamic game. One of the features of this variant, which is a perfect way to learn how to play bingo, is the pace at which the game is played. As a result, you will undoubtedly play a large number of games in a limited period.
In contrast to other modalities, the cards are divided into a small 3 x 3 grid with no free spaces in the center. Thus, numbers from 1 to 10 will be in the first column, 11 to 20 in the second, and 21 to 30 in the third. As the game's name implies, there are 30 balls with numbers on them, and you must fill in all of the comics.
80-ball bingo
For some people, 75 ball bingo is too small, while 90 ball bingo is too long for others. As a result, an alternative was quickly developed to satisfy all, including the Greeks and Trojans. Many online casino customers are enamored with 80 ball bingo. 
He came to make the game's dynamics even more competitive, and he became a hit with the general public who wanted to learn how to play bingo. As a result, we have cards with a 4 x 4 table totaling 16 numbers. Furthermore, each column is colored differently. To learn how to win at bingo, you must first follow a level established before the game.
U-Pick Bingo
Players fill in their favorite numbers on the bingo card in this mode. For example, for a 3 x 3 card, there are eight numbers and a blank space in the middle. As a result, we have a game that functions similarly to a lottery. As a result, players have the opportunity to try their luck and even learn how to play bingo. It is a less well-known sport in Brazil, but it is just as enjoyable as the others.
Shotgun Bingo
The modality quickly displays the numbers available. The four numbers are grouped in a single line, and the bettor who wants to learn how to win at bingo must dial the numbers to receive the prize.
Quick Shot Bingo
In the quick shot, you usually have a 5 x 5 card, and, as in the previous modality, the machine can quickly draw the balls.
Bingo Bonanza
Bonanza bingo stands out from the crowd and offers something new to players. The numbers turn into multipliers, which will be visible on the globe's balls. If these numbers are drawn in pairs, their values will be multiplied by your wager. If two 5x multipliers are removed, and your bet is $10, your account will be credited with $50.
Bingo Death
You can play in this fantastic game modality if you don't like something conventional. Although the name gives you the creeps, this death bingo is just like the others. However, in this modality, the aspect that used to bring you joy now brings you sadness. Since yelling "bingo" would immediately put you out of the game. As you would expect, whoever does not set the card standards wins.
Bingo Game With The Highest Chances Of Winning
The game's objective largely determines the chances of winning or losing in each version of the game. Those who want to learn how to win at bingo can look no further. If you aim to win a lot of money without wasting time, then bingo with faster proposals will help you achieve that goal. Even though this is an outstanding possibility, the awards are usually smaller. They will bring the best prizes while playing with the most extended cards.
To be more specific, we might assume that when playing 90-ball bingo, we would usually have fewer repeat prizes in more significant numbers. When playing short shot bingo, the rewards are both larger and smaller. These modalities are both impressive and strikingly different. 
There are so many other bingo games to choose from that it can be challenging to figure out which one is the most lucrative. Finally, we have snowball bingo, which pays to play and provides four cards with 15 numbers each. A total of 30 numbers are drawn, with up to 12 extra balls available.
What Is The Best Way To Win At Bingo?
Several strategies can help those who want to learn how to win at bingo improve their chances. One of them is that the more cards you have, the more likely you will play and win. If, on the other hand, you're new to betting and want to learn how to win at bingo, the game is available online. Suppose you use the accessible bingo mode to play bingo. 
First, learn about the patterns used and how to use the game's resources with free bingo. Some pages provide discounts when purchasing several cards in addition to the free option. This is a fantastic way to improve your game balance and learn how to win at bingo. That way, you'll be able to save and spend more wisely on your wagers.
You can have progressive betting in your games if you have a lot of money. If you don't want to waste time or lose a lot of money, you can avoid this choice. To achieve your target, you'll almost certainly need to put down some serious cash. 
You now know how to play paid and free bingo, as well as some details that will assist you in selecting the model that will best fit your needs. Despite its relative nature, this is a game that appeals to all, and its variants add different dynamics.
What Would You Do To Improve Your Chances?
Since bingo is a game of chance, even though specific strategy theories exist, they can not always be accurate. Despite this, many bettors are aware that some behaviors will help them develop their betting skills. To begin, the more cards you have, the better your chances of winning at bingo. Therefore, it is worthwhile to purchase several cards because this technique is easy and efficient in learning how to win at bingo.
The number of people in a room is another way bettors have discovered winning more money and learning how to win at bingo. You have a lower chance of winning the more people you encounter in a venue. 
Since bingo is a game of chance in which you must have your card total, the fewer people there are, the better your chances are. Look for rooms and betting places that are less crowded and have more vacant rooms throughout the day. Again, the fewer people there are, the better your chances are.
We advise bettors to leave the room before wagering a large sum of money. This means that if you're ahead and the losses start to pile up, it's probably time to take a break. It's not a good idea to write a post when your mind is racing. Perhaps it's time to get outside, take a deep breath, and drink some water.